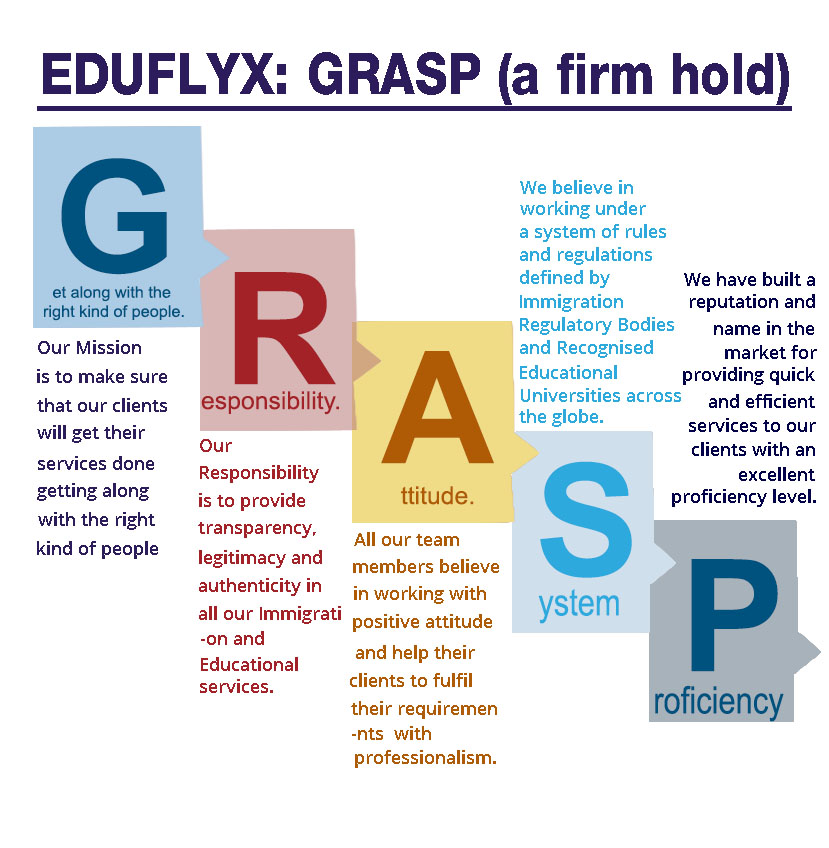 Eduflyx Advisory holds a remarkable experience of 13 years in immigration and educational services.
Our team in Eduflyx Advisory is by large- knowledgeable, easy to communicate with, easily accessible and are easy going, dedicated to work with ethics.
Since 2010, we have our subsidiary branches in Asian countries and other parts of the world.
Eduflyx is the best solution provider for all of your immigration and educational service's needs.
Ensuring 97% success rate, we not only believe in re-engineering ourselves but also upgrading our processes, as is needed, with an intention to deliver the best for our clients.
Eduflyx advisory is one of the fastest growing Advisory for Immigration and Educational Services across the globe.
We have gained the reputation of being one of the best immigration & educational advisory companies by our clients owing to our dedicated, experienced & reliable team.