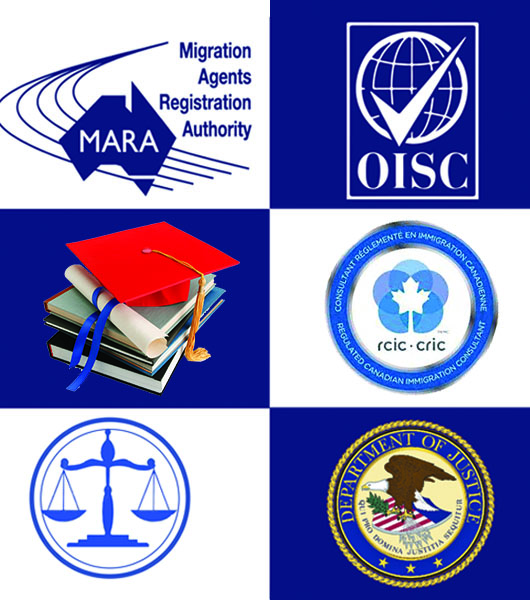 ABOUT COMPANY
13 years of experience in
Immigration Visa & Educational Advisory Services
We are a firm with a Team of Professionals having a vast experience in Immigration & Education sector.
At EDUFLYX, two methodologies are significant. Initially, understanding your profile and afterward offering proficient legitimate guidance with unparalleled individual thoughtfulness regarding every single one of our customers in getting their visas. Secondly, we thrive to provide the excellent educational services to our students with modern and innovative technology methodologies.
Speak to one of our experienced Counsellor today.

Our experts are able to find new growth
Our Company
EDUFLYX ADVISORY rates as on of the most Trusted Immigration & Educational Advisory by our clients and it is one of the biggest achievement.
Since 2010, we have been counselling students for educational opportunities in international countries & providing guidance to people to immigrate as per their immigration needs. We have our subsidiary branches in Asian Countries and other parts of the world.
EDUFLYX believes in providing transparency, legitimacy and authenticity in all your Immigration and Educational services.
We are happy to make our entrance also into the African Continent, trying to give Professional and Honest guidance to our clients and students as per their needs and requirements. Even though we provide Immigration and Education services to all our clients across the globe.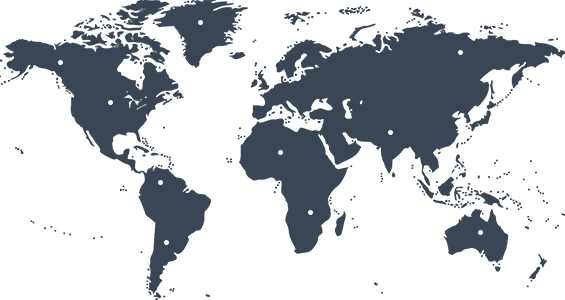 For Immigration, The manner in which we present the most reasonable choice for you is to appoint you with an accomplished guide and a senior immigration legal counsellor who will interact with you and will help you to process your case.
For Educational sector, as we all know that education plays the most significant role in shaping the bright future for everyone. Our aim is to provide education to our students and clients which will enhance their skills and help them to shine in their future.
Our group involves Immigration experts, legal counsellors, financial advisors and educational counsellors. We give prime significance to excellent customer service while managing our customers to ensure services of high quality.
EDUFLYX is having partnership with all the legal regulatory bodies in order to process smooth, authenticate and legitimate immigration process services for our clients. In case of Educational and Corporate sector, we have partnership and recognition from big brand names and universities across the globe.
OUR CONSULTANT
Meet Our Dedicated Team
Get In touch with our Dedicated, Experienced & Reliable Counsellors for your Immigration Visa & Educational services needs.
TESTIMONIALS
What Our Clients Say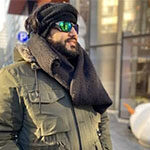 Muhammad Ali Saggu
Digital Consultant, Canada
Thanks to the wonderful team of Eduflyx who guided me and helped me for my Immigration process journey to Canada. Well experienced, dedicated and knowledgeable team . Really appreciated for the support and assistance. My whole family is very happy for all your help.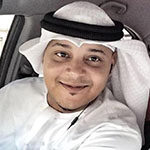 Samid Al Tamimy
Relationship Manager , Dubai Islamic Bank
I would like to recommend EDUFLYX for the Immigration advisory requirements. The team members are very experienced & professionals. The way they process the case for second citizenship is quite remarkable. I am very happy with their services. I wish good luck to the whole team for their future endeavours.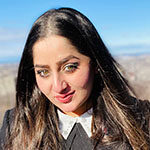 Mrs. Bushra Khan
HR Professional, Canada
While I was looking into the process of Canadian Immigration, I fortunately was introduced to EDUFLYX. I received my Canadian PR in less than 7 months of submitting my application. They made every step of the process extremely convenient for me. Forever grateful to Mr. Syed Abbas for his untiring efforts to help my husband and I throughout the immigration process. He was prompt to respond to any queries that I had. Wishing Team EDUFLYX all the very best for their future endeavours. I would strongly recommend their services to anyone who wishes to immigrate to Canada.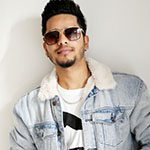 Mr Varunjeet Singh
Masters Student & Intern, New Zealand
I don't know from where I will start , but the truth is I still remember that time when I was so confused and panic that will I be able to settle down abroad . Then one of my friend referred me to a company and there I met Mr Vikalp. After meeting him I found some common connections and took a step with his guidance to Apply for my masters in New Zealand. Trust me , that was one of the best decision I took and I am so happily settled down over here and secure a internship with the guidance of the EDUFLYX team members and especially, Mr Vikalp. They will also assist me in applying New Zealand PR after my internship will finish . For me you guys are best , I would highly recommend EDUFLYX for the Immigration and Educational advisory services.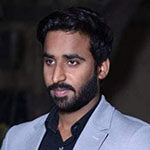 Mr Deepak
Accounts manager
Extremely satisfied with the guidance and professional services given by the team of EDUFLYX for my Immigration requirements. My whole family is so happy with their services. Highly recommend them for the Immigration advisory services. My younger brother also settled down in Canada for his graduation degree with the help and guidance given by Educational counsellors in their team .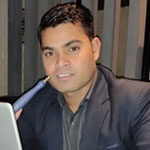 Mr Devender
Hospitality Manager
Settling down and relocating to a foreign country includes various steps . Moreover even if you want to start up or open a business set up in a foreign country , you require expertise professionals to help you out. I am so lucky that I took advice and guidance from Mr Vikalp and Mr Syed Abbas to set up my business from india as a foreign entity. They both are very polite and knowledgeable in their interaction and in their professional Immigration advisory services . I wish both of them Good luck for their future endeavors.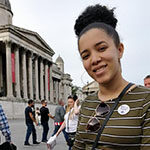 Miss Roxana
HR manager, London, UK
I had an exceptional and amazing experience interacting with Mr Vikalp and Mr Syed for my abroad education and then later on for my Immigration requirements. They are very supportive and professional in their services. Thanks for your professionalism and expertise which help me in achieving my dreams.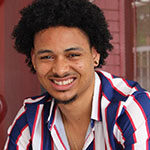 Mr Kevin Marte
F&b Manager, London, UK
I am overjoyed to recommend Mr Vikalp, the managing partner for EDUFLYX. Firstly, I know him personally, the guidance he provided me to do my masters from London and then helping me in getting internship and finally to settle down with my Immigration process legitimately. The team members working with him in his company, EDUFLYX are very professional and friendly. A very special thanks to Mr Syed Abbas also who was always there if Mr Vikalp was not available. I am very happily settled down here and I wish the good luck and regards to the entire team of EDUFLYX. Choose them for the Immigration and Educational advisory services.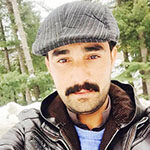 Mr Imran
Customer service supervisor, Dubai
Immigration to Canada is not only a process it's a dream for me and a journey of different stages. I am so glad and thankful to the team of EDUFLYX who helped me in all the different stages of the process and finally I got my Canadian PR. Highly thankful to Mr Syed Abbas who was so helpful and he was always updating for every single thing related to my process. I also thank and appreciate the whole EDUFLYX team and recommend them for the Immigration advisory services.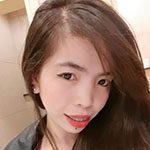 Miss Ruby
IT administrative assistant, Philippines
The value of the time for my Immigration process was successfully handled by the team of EDUFLYX. I was quite impatient and confused but the way the team members have handled my case was very professional and in a calm manner. I highly recommend EDUFLYX for Immigration advisory services and assure that everyone process will be in safe hands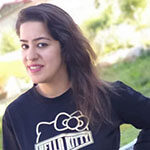 The team at EDUFLYX Immigration and Educational advisory services are very impressive, professional and accurate in guiding you very thoroughly and helps you in achieving a successful case. In my case it was regarding Immigration and I am more than glad to recommend Mr Vikalp and EDUFLYX team in terms of Immigration services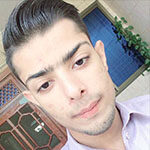 My dream was to pursue my studies in UK for my future. My dream is coming true by the help of EDUFLYX team and Mr Syed Abbas. They helped me in choosing the University and the right course . The way they have represented the SOP for my visa was very good and professional because I have seen my friends visa getting rejected because of un professional SOP submitted by other consultancies. Thanks to whole team of EDUFLYX and Mr syed for making my dream come true . I am moving to UK to Coventry university.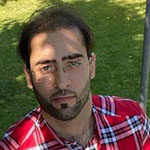 Shahbaz Tanveer
Transportation operations head, The United Kingdom
Settling down to abroad , especially when you are from an Asian Country is a big dream. I am very thankful to Mr Syed Abbas for all his support and guidance given to me for relocating to UK. He is very a dedicated professional and the way he interacts and give solutions to the queries is quite remarkable. I would love to recommend him and EDUFLYX for the Immigration advisory services.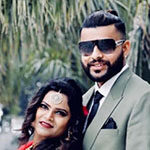 Mr & Mrs Sunny Singh
Procurement manager, Australia
I would like to recommend the professional immigration advisory services provided by EDUFLYX and Mr Vikalp. Mr Vikalp is a very genuine person. Me and my family is very thankful for the help and the advice given by him to settle down in Australia. The whole team at EDUFLYX is very expertise and reliable. They help you for every single requirement related to immigration in a very professional and legal manner.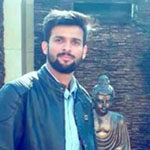 I would like to thanks Mr Syed Abbas who helps me in choosing my educational course and now also helping me for my relocation in Canada for My further masters studies. Mr Syed is very professional and dedicated towards his services. I would like to recommend EDUFLYX & Mr Syed Abbas who is one of the managing partner of EDUFLYX for the immigration and educational services.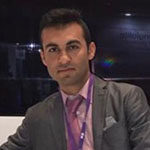 Mr Raheel Tordar
Accountant, Dubai, UAE
I would like to thanks to Mr Syed Abbas for helping me and my brother for our Immigration needs. I am basically from Pakistan but with the guidance of Mr Syed Abbas , I got relocated to Dubai and then my brother started his Canadian Immigration process from him. My brother successfully got his Canadian PR and now I have started my process for Canadian Immigration. I would really like to recommend Mr Syed Abbas and EDUFLYX for the Immigration advisory services .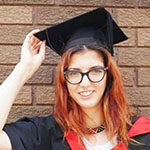 Miss Brandusha
Marketing manager, Norway
I would like to recommend Mr Vikalp for the services related to Immigration and Educational advisory. He is very professional and he got a strong background in legal professional advisory services. I know him personally and he is the managing partner for EDUFLYX. The Counsellors in the team of EDUFLYX are very professional, helpful and knowledgeable. Choose EDUFLYX for the runway of your dreams.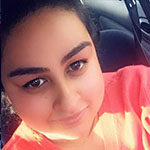 Miss Harpreet Kaur lyall
NHS supervisor, The United Kingdom
I have finished my masters from university of Birmingham and now I am working in NHS. This all happened with the guidance from Mr Vikalp for my educational requirements. I would really like to recommend him and his company as they are very professional and very knowledgeable. They are very adequate and expertise in Immigration and Educational advisory services. My few other friends also took guidance from them and they are well settled down over here in the United Kingdom.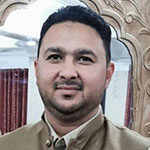 Mr Shahid Ali
Business Owner, Pakistan
I am very thankful to Mr Syed sheenam Abbas for his extraordinary services given to me and my family for our Canadian Immigration process . The ways he guide us and help us in completion and processing of all the required documents from start to end was very professional. The whole team of EDUFLYX is very experienced and professional. Now my younger sister is also applying her student visa for Canada through them .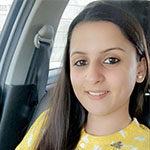 Miss Shelly Masaun
Relationship manager, Indusland Bank
I would like to appreciate the efforts of EDUFLYX team members who firstly helped me in completion of my educational degree course. Then after that they helped one of my cousin in settling down to Australia and the other one to Canada. I would like to recommend them for Immigration and Educational Advisory services . They are very professional and reliable. I am in touch with Mr Vikalp and getting all the guidance for my Canadian Immigration process for my future.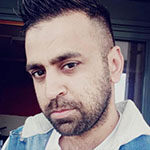 Mr Gagan Sharma
Logistics Manager, UK
My journey with EDUFLYX was quite fantabulous. They helped me with my Immigration needs and I would really like to recommend them . I personally know Mr Vikalp, the managing partner of the company and I have dealt with him for all my queries and requirements. His background experience and vast knowledge in Immigration will help anyone to choose their dream country to settle down . The whole team is quite professional and they provide the best solution for your Immigration needs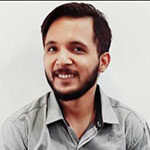 Mr Kshitiz
Accounts manager
I am really thankful to the team of EDUFLYX in helping me for my Immigration needs . What should I say, i approached 3 consultancies before them , but the confidence which I got from EDUFLYX was different and I made my mind to go with them. I am so relaxed and happy that I choose them and my case got successfully done with the guidance and help by their professional team members. Thank you so much EDUFLYX team and a special thanks to Mr Vikalp for being so calm and quick in answering and resolving all my questions.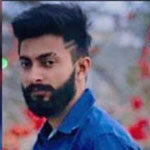 I have received the best ever service for my educational future dreams from them . They are very professional, reliable and trustworthy. They anticipate your requirements and accordingly guide you for your educational needs to choose and relocate to your dream country.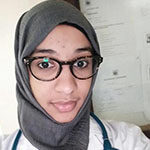 Dr. Nuru Hassan Jumaan
Bachelor in medicine and surgery
I would like to recommend EDUFLYX for their excellent services in Immigration advisory. The professionals working in team EDUFLYX are very good and knowledgeable. Choose them for your Immigration requirements.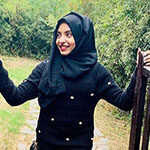 Latifa Amar Al-nahdy
Student, China
I would like to give my regards and thanks to Miss Ruqqaya as she helped me in securing a visa in China for my bachelors degree from nanjing university of aeronautics. The whole team working with her is very professional and reliable. I would like to recommend EDUFLYX for immigration and educatonal advisory services.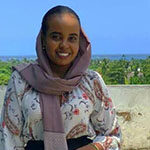 Miss Hodhan Mohamed
Bachelors in law, Tanzania
I would like to give appreciation and thanks to Miss Zahra for her exceptional services and guidance for my educational needs and immigration requirements for abroad. Highly recommend Miss Zahra & EDUFLYX for educational services and immigration advisory requirements.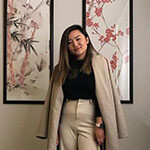 Appreciation for Miss Ruqqaya for her educational services given to me . Miss Ruqqaya & her team EDUFLYX is professional and transparent in answering the queries. They are not only experienced but also very supportive and friendly.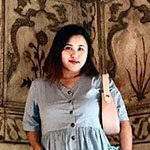 Jigmee Choden
Civil engineering, India, Sikkim
I would like to appreciate & recommend EDUFLYX advisory for Immigration and educational requirements . All the staff are very dedicated and professional and I recommend them for a safe and guarantee victory .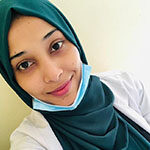 Dr Ramla Faud
Doctor dental surgery, International university of Africa
There are so many different aspects and complications, when it comes to Immigration process, but if you deal with right people and get guidance from experienced and professional Counsellors you will never face any issues. I would like to recommend EDUFLYX for the Immigration advisory services as they are very professional and knowledgeable in providing guidance and support for the immigration procedures and services.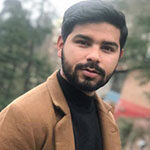 Shiva Rana
Entrepreneur India , Canada
I am extremely happy to recommend Mr Syed Abbas & Miss Kirti Sangwan for the Immigration services. They are very professional and trustworthy and very accurate in their services. Choose EDUFLYX for Immigration requirements for Canada as I have successfully done my Permanent residency case with them .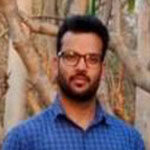 MR Saurab Jain
Assistant Manager
After doing a lot of research I came across one of the most reliable immigration advisory company for Canadian Immigration. The team members are very professional and the way they explain the process is very easy to understand. They have a very experienced team, especially Mr Syed who helped me and answered all my queries in regard le to Canadian Immigration. If you are looking for Canadian Immigration, consult with them, they are one of the best.
LATEST NEWS
Eduflyx More articles from
Resources & News